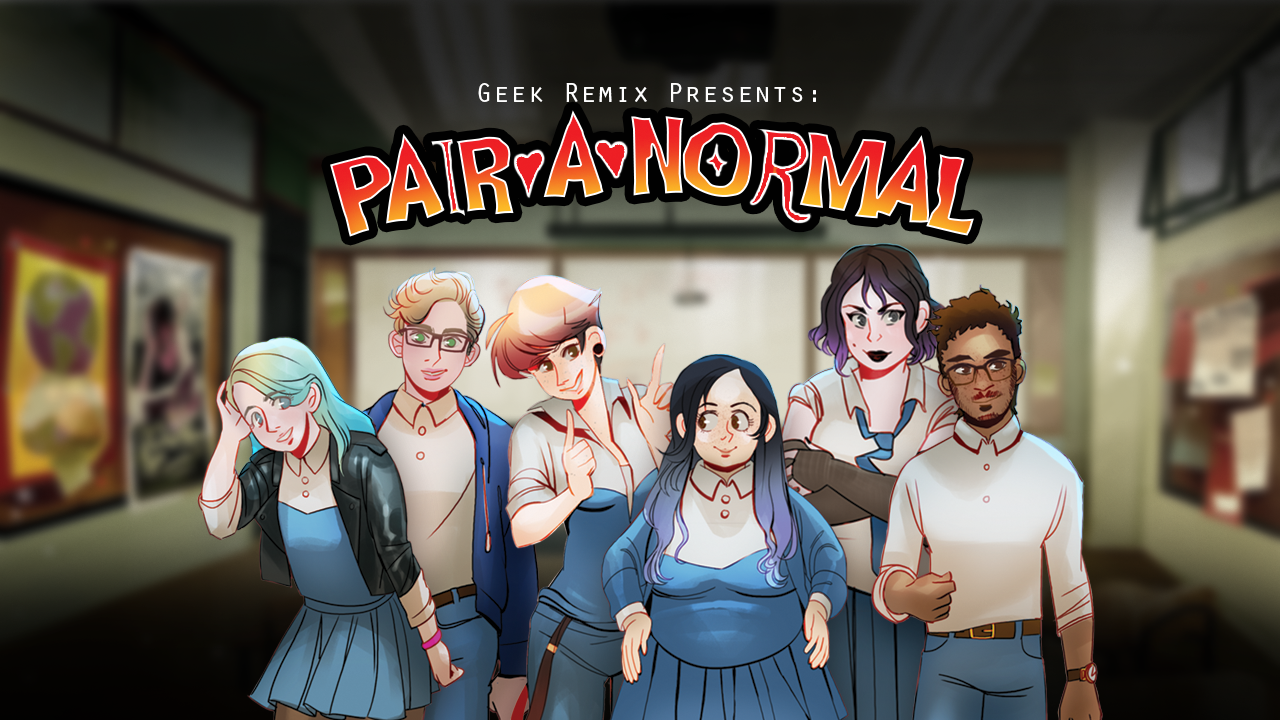 Geek Remix Presents: Pairanormal
5 years. 5 fucking years holy shit!
I can't believe it. Thank you so much everyone for your support. I have honestly so much more to say about this game, and am planning a detailed postmortem in the future. For now, please let me know if you play the game and if you run into any bugs. Salty and I and some very kind playtesting friends smashed what we could but of course there's a high likelihood we missed some stuff.

More soon! Yay!

Files
Pairanormal v100.zip
590 MB
Jul 13, 2021
Pairanormal_v100_readme.txt
2 kB
Jul 13, 2021
Get Geek Remix Presents: Pairanormal
Comments
Log in with itch.io to leave a comment.
I've been waiting for this for soooo long! Can't wait to get home and play it <3
Congratulations!! I'm so excited that Pairanormal is finally out!! (ノ◕ヮ◕)ノ*.✧
thank you so much! let me know if you encounter any bugs or need assistance at any point
Sadly I am currently unable to download the game.. any help would be appreciated!! Still super excited about it!!
Hey Rotten. I took the game down temporarily today to patch it. It will be back soon!

I dunno if anyone else has this problem, but there's a choice with Todd and his friends after the library. And after making that choice the game just gets stuck
hey thanks for telling us about this. We are patching the game now and will fix this soon. What choice did you select?